Using Places of Tiles
There are many construction materials that are used to construct big buildings for people by construction. However, the most preferred construction material of these materials is natural stone and tile. These products are very popular for thousands of years among the people. Architects and constructors are using these materials not only for construction but also to adorn their buildings. Travertine tile are very handy materials. There are many types and color options for these products.
There are many using areas of natural stone and tile. Especially, for interior architecture, this product is very suitable for flooring and cladding systems. Also, natural stone can be used for exterior architecture, especially, for balcony, terraces, and verandas. There are many other using areas of these products. Gardens are very proper places for these design materials. Landscape architects are using these materials for garden walls and paths. Also, it can be used arbor floor coverings. On the other hand, for interior, these design supplies can be preferred for bathrooms, toilets, and kitchens. Extra, they can be used for living rooms and salon design as a fine workmanship material.
Visit for Other Marble and Travertine Tiles.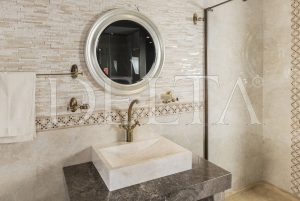 Different Types of Natural Tile
There are many different types of natural stone and tile. One of the most popular types is a marble. Actually, marble is a common name for all-natural design materials such as marble, travertine, limestones, basalt, andesite, and onyx. Especially, basalt is very popular in recent days. In order to create a formal air in your offices or houses, basalt can be preferred as natural stone and tile. Another important kind is limestone. With its soft surface and tumbled view, it can be used in order to authentic air in your bathroom and toilet. Tumbled technique is proper for this natural stone and tile kind.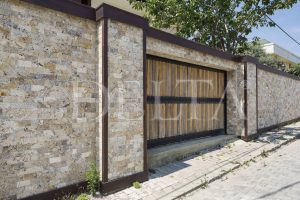 Different Shapes of Natural Beauty
Natural Stone and Tile are presented to your service with different shapes and kinds by Delta Marble Collections. One of the most preferred shapes is Hexagon tiles. This type of marble is very popular for house using as a floor coverings material. Another type of marble tile is the oblong hexagon. With a different side from hexagon tiles, this kind is also popular for house using. This type can be preferred for kitchen floors and walls. Especially, with carrara marble type, this marble can be used for bathroom and toilet walls. It can also be combined other forms of Delta Stone Collections such as mosaics and mouldings.