People are using natural stones for thousands of years. Because of the natural beauty of these materials, they were very proper design and construction products for ancient temples and theaters. Also, people had used these materials for palaces and their houses' construction. One of the most known marble types was Calacata marble.
This natural stone was used for many buildings and structures as a larger construction material. After the 1940s, people have started to use natural products as smaller materials in order to ornament their buildings and houses. Todays, Calacata marble is still very popular among the people as a design material as in the past. People are using this natural beauty in many places.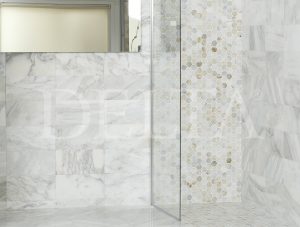 Structure of Calacata
Calacata marble has authentic and naturally textured for your commercial and residential projects. It has different blue colors veins on a very simple white colors surfaces. These products have a natural harmonic look for your houses. Calacatta natural stone also can be used with light brown colors and other forms of Delta Stone Collections.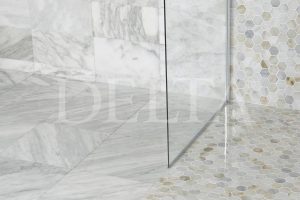 Using Areas of Calacata Natural Stone
There are many different using areas of Calacatta natural stone. These natural stones can be preferred in kitchens and living rooms. It creates a simple beauty with an elegant look at the same time in your house. It can also be preferred for kitchen walls and this use can be seen very harmonic with your kitchen staff. In addition, Calacata marble can be used for the living room and salon floors. People who want a simple and stylish look in their salons can prefer these natural products. Moreover, Calacata marble is very proper material for your bathrooms. Because of its soft white color and waterproof structures, this type of marble can be used for bathroom and toilets. Moreover, they can be used for bathroom and toilet sinks. This use creates a harmonic look with your bathroom furniture.
Outdoor Using of Marble
Calacata marble is also very suitable construction and design material for your gardens and verandas. These products can be used for veranda floors. In addition, they can be preferred for garden paths and garden walls. Moreover, these natural beauties can be preferred as pool sides construction materials.
The most qualified Calacata marble is produced in Afyon marble quarries by Delta Marble. Like the other forms of Delta Stone Collections, Calacatta marble is produced many different sizes and thicknesses such as 1cm, 1.2cm,1.5cm,2cm and 3cm regarding your projects' requirements and can be combined other forms of Delta Stone Collections such as mosaics and mouldings.