There are plenty of options for shower trays to choose from. Therefore, it is really important to have information about the advantages and disadvantages of these types to make the right decision.
The options for shower trays are porcelain, resin, acrylic, and marble. In this article, we will discuss the benefits of using shower trays made from marble.
Using Marble in the Bathroom
Marble has been a famous stone for wet spaces like bathrooms. And marble shower tray is the most exclusive material on the market. They look beautiful.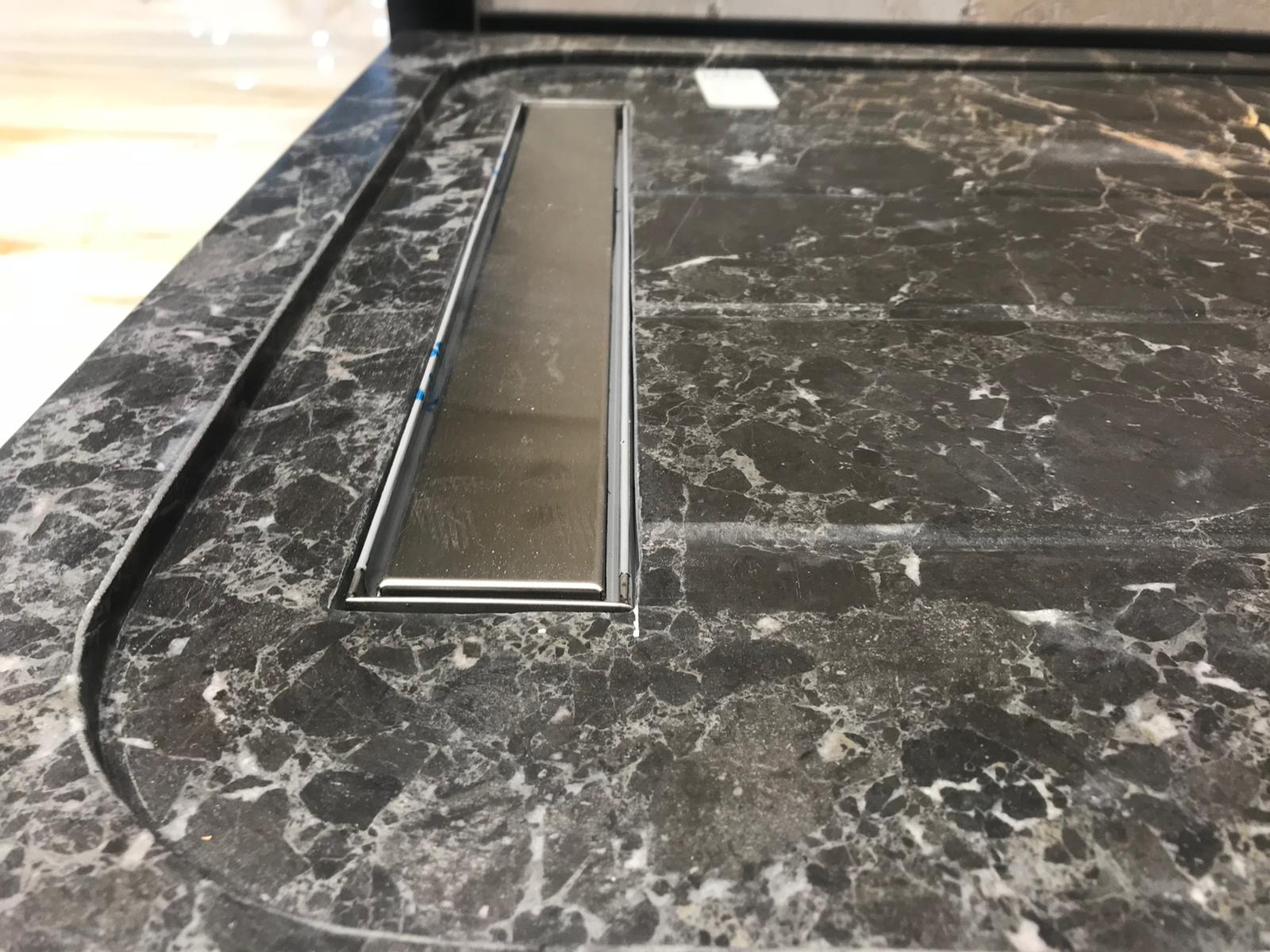 Benefits of Marble Shower Trays
1) Long Service Life:
If you choose a marble shower tray for your bathroom, you can be sure that you have a shower tray for life. If you pay attention when you're installing your shower tray, you will enjoy its long service life.
For the first aftercare of the marble tray, you should remove grout scraps or other deposits. Then, you should find professional solutions for surface sealing. There are several sealing options including the ones that will enhance colour, the ones that offer a newly washed look, and the ones that have no effect on the appearance. With the sealing procedure, you can block the surface pores.
2) Hygiene:
It ensures hygiene on the shower tray. It doesn't allow any bacteria or mould to remain on the surface, thereby allowing the shower tray to remain clean at all times. With simple and regular cleaning, the marble shower trays can offer a clean bathroom at all times.
3) Stress-relieving:
At the end of an exhausting day, when you take a shower in your bathroom on a marble shower tray, you will see how relaxing it would be to have a marble shower tray. It would worth each penny you gave.
4) Scalable:
You can get any size you want. There are no specific sizes that you should adapt your design. Instead, you will get any custom size based on your design. Besides, you can drill a hole for the drain at any point.
5) Design Opportunities:
You can create any degree of slope from any point. Whether you want a slight inclination or you want the inclination at a certain area, it's done
Additionally, you can choose any type of marble colour for your shower tray. You will definitely find an appealing colour for your bathroom from the different options of marbles. With different marble options for shower trays, you will get the opportunity to get natural colours in your bathroom. Natural tones of beige marble will convey the feeling of tranquillity. These warm colours will perfectly fit with wood and other design elements.
Having a marble shower tray is a great choice. If you are planning to have a marble shower tray, and not sure what to choose, we can help you. You can visit our showroom in Istanbul or have a look our website or give us a call.