Turkish Calacatta Marble
There are many marble types that are used in order to adorn our houses, in the world. Many marbles are also used to not only ornament our homes but also create new works of art. One of the most preferred marble types for design our homes is calacatta marble. This marble has been used for many areas in history. Turkish, Italian, Spanish and a lot of civilizations have used this type to construct a new building. Moreover, architects, in the past, have used this type of marble to create a new kind of outer view for structures. Natural Stone is also very popular in recent days. People have started to prefer calacatta marble for their house design, as in the past.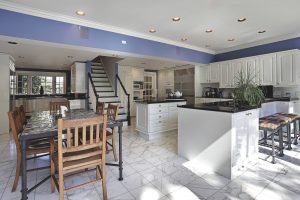 Calacatta marble is a specific kind of marble that consist of white and grey tones. These tones are very common for a lot of natural stones, however, these tones are very proper for this type of natural stone. The calacata stone is appropriate for any parts of our houses. For example, this type of stone is suitable for toilets. Architects prefer this marble for toilets and bathrooms. Especially, Natural Stone is creating a new mood when it was used in bathrooms. This use generates an air that reminds the public bathrooms like in old Ottoman public baths. This kind of marble can also be used in the kitchen bench and this use is preferred by architects and constructors, todays. With this marble's light tones and its soft surface, Natural Stone is very suitable for kitchens.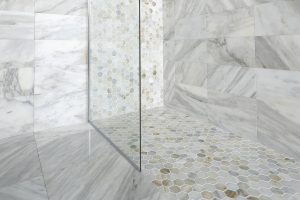 There are some types of marble that look like calacatta Natural Stone at first blush. For instance, Carrara marble resembles Natural Stone. Many people confuse these marbles with each other. Nevertheless, Natural Stone looks like with mudy color and not look pure white. Carrara is also less expensive from Natural Stone and also can be found easier. Calacatta marble, otherwise, has bold veins with a distinct white background.
For Other Colors Collections visit us
There is another marble kind which can be confused with Natural Stone, called as volakas marble. This type of marbles can be combined with Natural Stone. Moreover, these types of marble can be preferred in order to provide the passes between the dark and light tones. Arthitects are preferring this using to catch a new mood.
Calacatta marbel is a very special kind of marble. It can combined many types of marble and can be used in order to ornament our houses. This type of marble is very suitable for flooring and cladding systems. And also can be used with other forms of Delta Stone Collections such as mosaics and moıldings.